Where We Began
In January 2017, a group of people came together with the desire to bring a meaningful and loving church to the Fallbrook area of northwest Lincoln, Nebraska. Today, we are a church that believes in a deep and simple approach to loving God, loving ourselves, and loving our neighbors.
About The Name
Early in discussions, the name "Neighbors" was proposed and it quickly stuck with the Launch team. The name implies a shared, foundational belief about the essence of this church. It is intended to teach us to love our neighbor as Christ loves us. However, the idea of "neighbors" surprisingly didn't come from the Bible. It came from a neighbor you'll likely remember from your childhood.
Fred McFeely Rogers, aka Mister Rogers of Mister Rogers Neighborhood, was much more than a children's television host. He was an activist, a Presidential Medal of Freedom winner, a writer, and, most importantly, a minister. He spent decades of his life creating his "neighborhood," a place in which all people could feel loved and accepted regardless of flaws, fears, or faults. That's the kind of community we strive to build at Neighbors Church.
"Love isn't a state of perfect caring. It is an active noun like 'struggle.' To love someone is to strive to accept that person exactly the way he or she is, right here and now." – Fred Rogers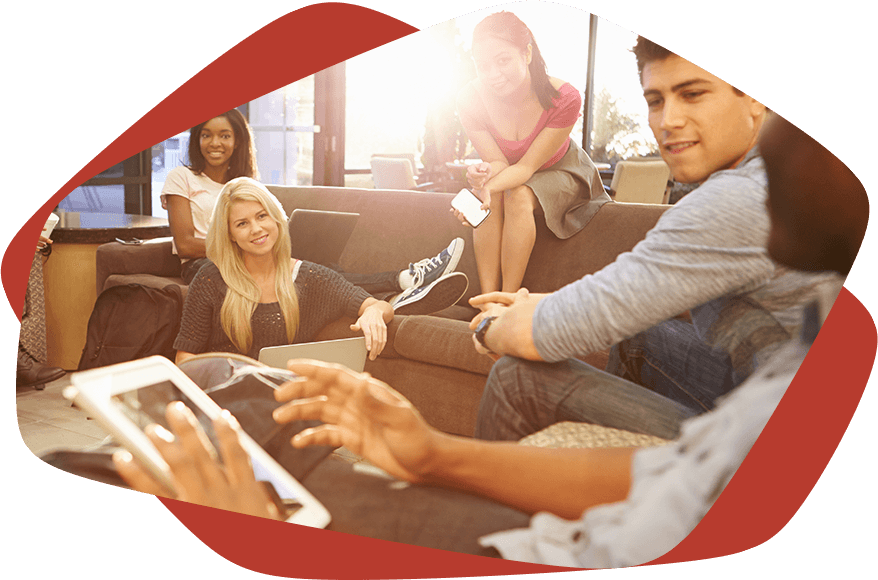 Past Stories
Whether you've missed a service or just want to test the waters before stopping in, you can check out past messages by clicking below.
Podcasts
Missed hanging out with your neighbors last week? No problem! We've got all our Sunday sermons available on our podcast to make sure you never miss a service. Just grab some headphones and take your neighbors with you wherever you go!
Give
We couldn't share our faith without the support of our neighbors and community members. If you can, please, donate to Neighbors as we further our mission of spreading the love of Christ.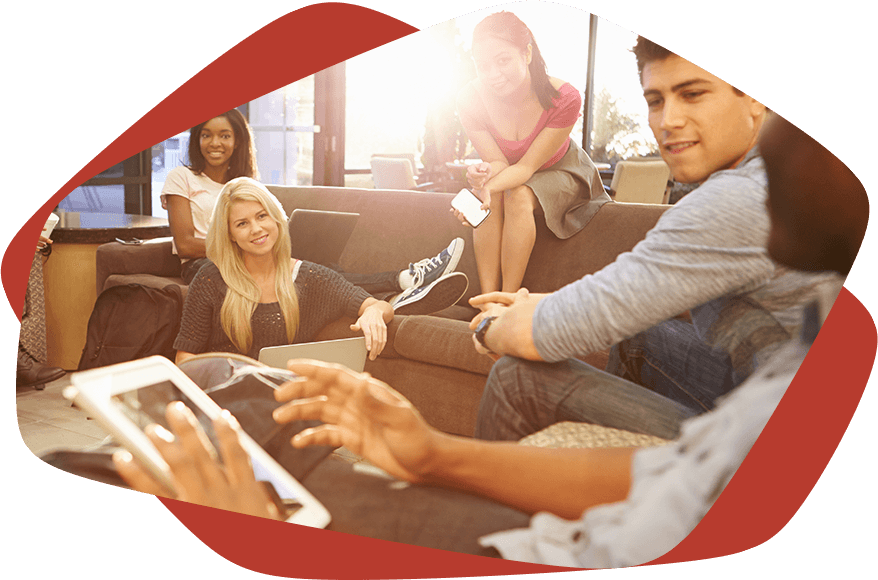 Jesus commanded us to love our neighbor as he loves us
Matthew 22:37-40
Jesus replied: "'Love the Lord your God with all your heart and with all your soul and with all your mind.' This is the first and greatest commandment. And the second is like it: 'Love your neighbor as yourself.' All the Law and the Prophets hang on these two commandments."
Mark 12:28-31
One of the teachers of the law came and heard them debating. Noticing that Jesus had given them a good answer, he asked him, "Of all the commandments, which is the most important?" "The most important one," answered Jesus, "is this: 'Hear, O Israel: The Lord our God, the Lord is one. Love the Lord your God with all your heart and with all your soul and with all your mind and with all your strength.' The second is this: 'Love your neighbor as yourself.' There is no commandment greater than these."
John 13:34-35
"A new command I give you: Love one another. As I have loved you, so you must love one another. By this everyone will know that you are my disciples, if you love one another."
Everyone is our neighbor
The world is full of wonderful people. People created by God and people deeply loved by God. Everyone in the world is loved by God and everyone in the world is our neighbor.
We cannot love others until we allow ourselves to be fully loved
When we do not love ourselves, it becomes difficult to define and express love for another. Faithfully believing in God's love for us, leads us to feelings of being lovable. When we have faith that we are lovable as we are, we grow into a faith of loving others as they are. As Christ loves us and as Christ loves them.
Everyone is fully deserving of unconditional love
Our God is a God of love. To love God, is to love loving. God's love cannot be a funnel, only reaching a few. It is more like rain, touching everyone regardless of who they are. To deny Gods love for all is like standing outside and trying to dictate where each and every raindrop can fall.
Our actions are an echo of our faith
Matthew 28:18-20
"Then Jesus came to them and said, "All authority in heaven and on earth has been given to me. Therefore, go and make disciples of all nations, baptizing them in the name of the Father and of the Son and of the Holy Spirit, and teaching them to obey everything I have commanded you. And surely, I am with you always, to the very end of the age."